The London Lassie is thrilled with Selfridge's new festival inspired pop up boutique…
Free People, the coolest, hippest, festival-fairy-like American brand has FINALLY landed in the UK.
Since a recent trip to the US I have been raving about this store and have been excitedly ordering online (which my bank balance isn't too happy about). A Free People pop up store is now located in Selfridges, Oxford Street until 11th August.
Get there fast to pick up some bohemian boho beauties!
Here are my favourite purchases from Free People:
http://www.freepeople.co.uk/clothes-dresses/meadows-of-lace-slip/
This gorgeous slip looks great when teamed with a mini black tube skirt and bralette – love it!
http://www.freepeople.co.uk/maxi-midi/winnie-wrap-skirt/
This skirt is fab for summer. Tip: watch on for a gust on wind or your love heart knickers could be on view (not speaking from experience or anything…)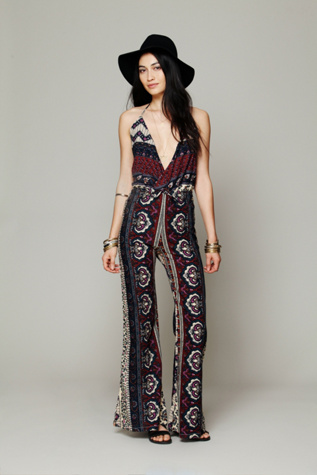 http://www.freepeople.co.uk/jumpsuits-dungarees/lady-tangier-jumpsuit/
This jumpsuit makes me feel like I'm back at Woodstock in the 70's!